Ready, SET, go!
Posted on October 10, 2019 by Philip Höbler ‐ 2 min read

At the moment, the introductory study days (SET) of our student body for the new freshmen are taking place. An event that should not be missed as a newcomer!
Between precourses and the beginning of lectures, a full program of informative and entertaining events will be offered over 5 days: From IT introduction to campus rallye, from welcome by the deans to volleyball tournament, everyone gets his money's worth. Pub crawls and barbecues are also part of the program.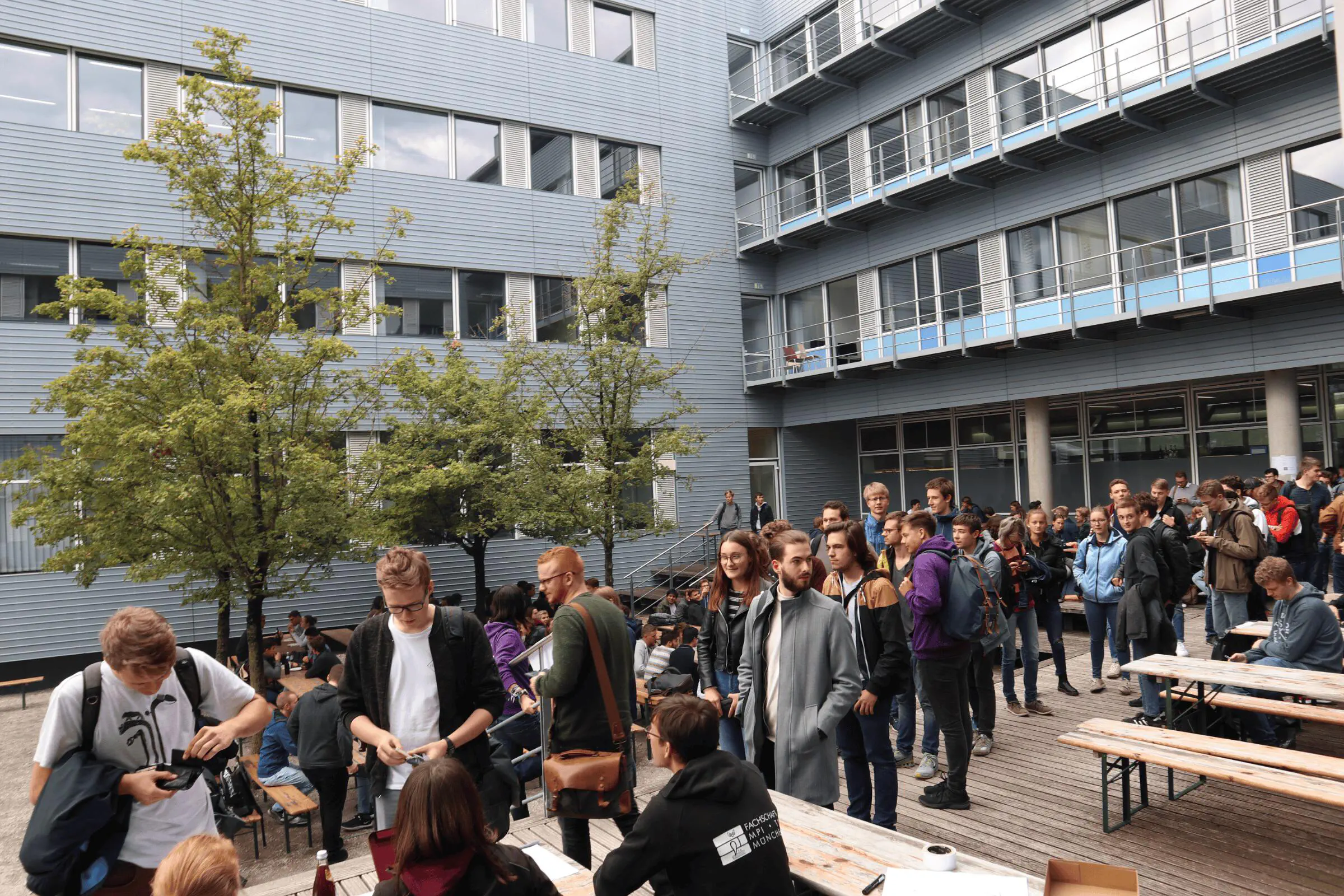 ♫ Freshmen are coming to town ♫
To ensure that all these events run smoothly and nothing is forgotten, the SET department starts preparing for them months in advance. For the freshmen bags, the content has to be organized and the bag design has to be determined. Calculations for grilling and breakfast have to be made, texts for the freshmen guide have to be researched & written, institutes for guided tours have to be written to and T-shirts have to be printed - and these are only the obvious topics!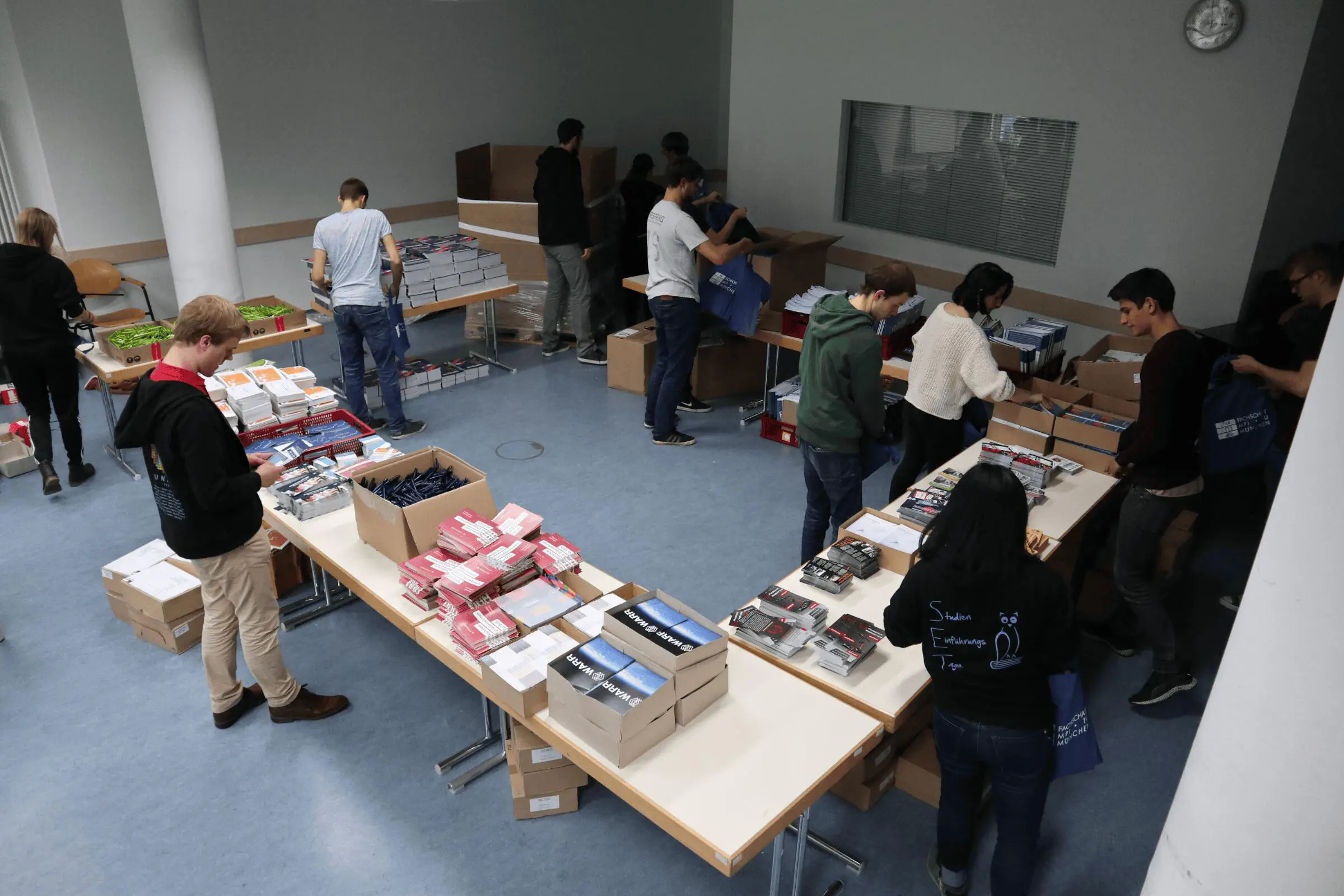 Packing 1200 bags is quite the challenge!
For this amount of tasks, the SET department grows abruptly every spring by at least 15 employees from the current 4 speakers (so to say the "main organizers"); shortly before the SET, up to 90 tutors are added. Only with sufficient commitment and team spirit can one also offer introductory days for the enormous number of freshmen.
For the MPI student body, the introduction days are one of the highlights every year, even though they are associated with a lot of stress and hustle. We are very happy to give the freshmen an easy start to their studies again this year and to offer numerous opportunities to get to know their first fellow students. And maybe you will already be a tutor or employee at the next SET?