The press is running - again
Posted on May 20, 2019 by Albert Stark ‐ 2 min read

One or the other may have seen (some weeks ago) the empty shelves in the lecture notes sales office. But the problem is not that we don't want to print new scripts - we couldn't.
Our beloved printer had (yet) another problem. This time the printed pages are very blurry and you can hear a high-pitched whistle from the machine. As you may already know from the last blog entry, we have a service contract for the printer: that means a technician is available on call, for exactly such cases.
On the next day he was also with us on the spot and went on troubleshooting. The culprit was also found quickly, a cogwheel gave up after several million pages.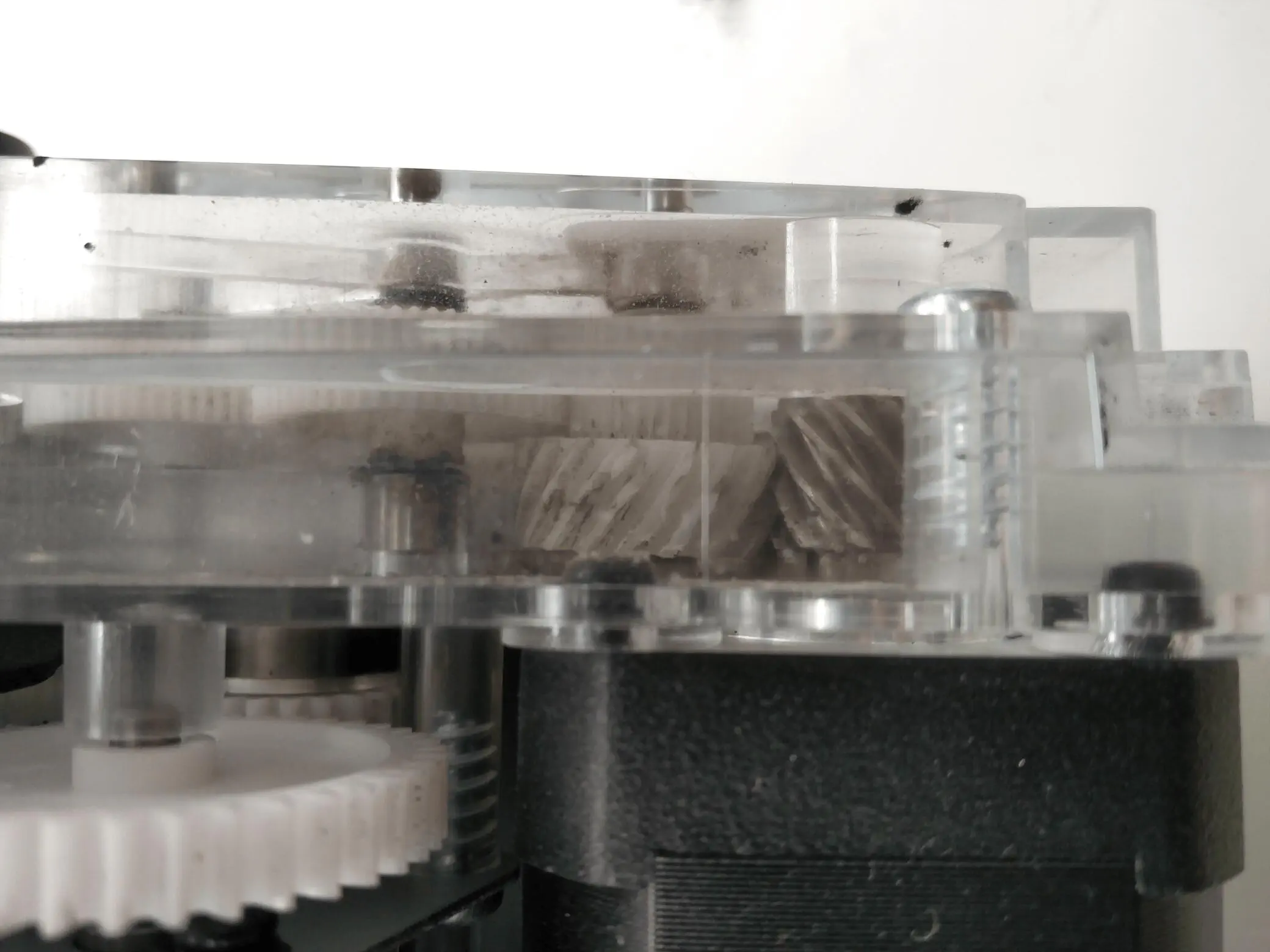 Unfortunately a few pages were printed with the defective gear wheel and other parts were damaged. After all defective parts had been removed, the new ones were ordered by express courier and installed within a few hours.
Tonertransporteinheit …
… mit Getriebe …
… und ohne Getriebe.
Tonerwalzen
What you see here is the toner transport unit. First with the defective transmission, then the pick-up of the rollers where the transmission is normally located and the rollers that are responsible for the correct distribution of the toner on the paper.
The sale of lecture notes is now running at full speed again, with long queues and full shelves.