'Out now: Impulsiv #139'
Posted on February 17, 2021 by Jacob Zhang ‐ 1 min read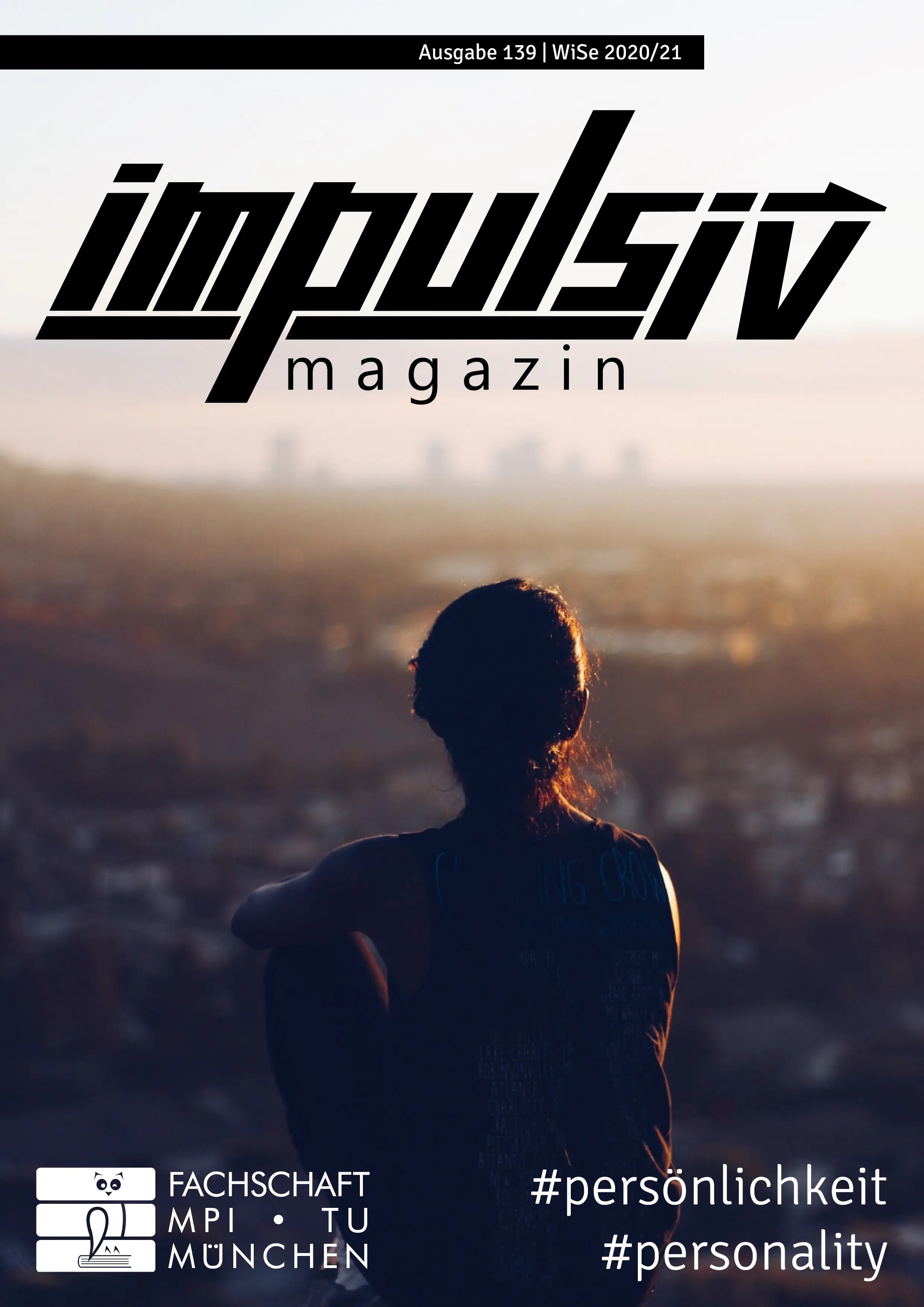 Like the last issue, the 139th issue of the Student Council's magazine impulsiv is being published in digital format this semester. The guiding theme this time is personality - in times of COVID, there are many opportunities for introspection.
We hope you enjoy this issue and wish you much success in your exams. Stay healthy!
All Impulsiv issues can be found at impulsiv.fs.tum.de.